ABOUT US
We are a travel agency in Singapore that specialises in Biblical tours and Bible mission trips. We cover the Bible lands and countries related to Church history and the Christian faith. It is our aim to make our tours experiential and affordable for our participants. We also maintain quality services by engaging experienced spiritual directors, good reliable airlines and land operators to create memorable trips for everyone. So journey with us to see the Bible come alive and have a personal encounter with God like never before!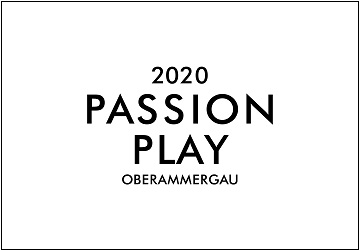 [Passion Play 2020]
For more than 380 years, the largest and most famous Passion Play is performed in Oberammergau, Germany every ten years. This will be the 42nd production of the world renowed Play  performed in an open-air stage.
Special Tour Departures:
 5-14 June 2020 (Limited Slots Available)
Spiritual Director: Rev. Wolfgang K. Leuschner
Click HERE for more information.
NEW: 2 Day Package (7 Jun 2020)
Click HERE for more information.
Don't miss out. Book Now!
Note: 5-15 June 2020 & 2-12 Aug 2020 Experience Germany + Passion Play tours are all fully booked.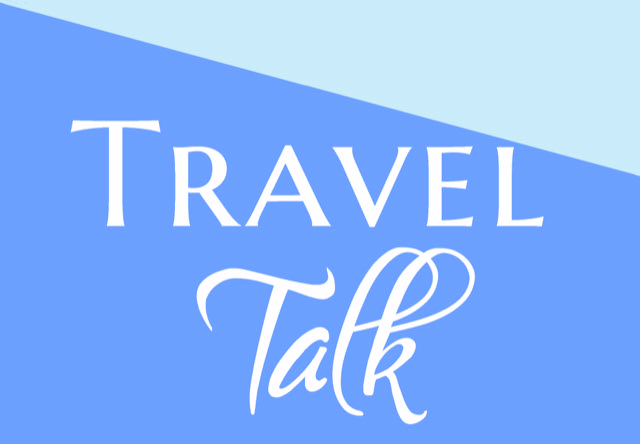 [A Glimpse of the Reformation and Passion Play]
Learn about the fundamentals and beginnings of the Reformation beginning from the time of Martin Luther and appreciate the Protestant faith from a German Protestant pastor's perspective.
In conjunction with the famous Passion Play happening in the Oberammergau Village in 2020, you will also learn about the history and background of the Play that happens once every 10 years.
Date: 6 May 2020 (Wed)
Time: 7.30pm - 9pm
Address: 7 Armenian Street, Bible House
Level 4, Morrison-Liang Room, Seminar Room 1 & 2 S(179932)
Speaker: Ps Daniel Happel
Note: [Last update: 20 Mar 2020] We regret to inform you that this talk has been cancelled due to the current situation caused by COVID-19. We will be contacting everyone who have registered and apologize for the inconvenience caused.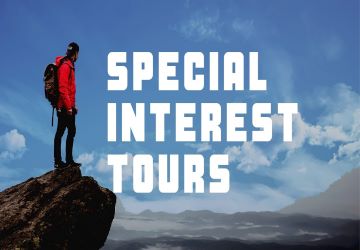 [7 Days in the Desert as in the Time of Abraham]
Israel
19-26 May 2020
Join us on this desert experience hiking trip where you will get to camp in the desert. You will get to hike, cook and bake in the sand, learn about the survival techniques of the Bedouins and from Biblical times, group dynamic workshops and more. Recharge your batteries and experience the closeness of the living God in the midst of the desert.
Click HERE for more information.
Note: This trip is organised by Israel Today and open to participants from various countries. There will be a screening process after registration to determine if you are suitable for the trip.
Come join us on a Virtual Trail and listen to stories of the early missionaries who came to Singapore in the early 19th century against all odds to establish churches, schools and address the social needs of a young fledgling colony.
PART 1: Prinsep St to Mt Sophia
Date: Sat, 17 Oct 2020
Time: 3.30pm - 4.30pm
PART 2: Bras Basah to Armenian St
Date: Sat, 24 Oct 2020
Time: 3.30pm - 4.30pm
Note:  Cost is Free. This is a Zoom Live-Streaming. After registering, you will receive a confirmation email about joining the meeting.
What's New
Get the latest information on Bible Land Tours, Christian Faith Tours, Bible Mission Trips, Talks, Special Events and more.
Mongolia Bible Mission Trip 2020
Ulaanbaatar, 13-21 Oct 2020
Want to touch the lives of people living in different parts of the globe? Join us on a short-term mission programme to Ulaanbaatar, Mongolia to catch God's heartbeat for the world, experience the local Christian setting and to support the local ministry. Demonstrate the abundant love of Jesus, and see precious lives impacted and transformed by His grace!
Israel Bible Land Tours
Join us on a pilgrimage to Israel and experience the land of the Bible. This is a journey that brings Biblical stories to life as you visit many of the historical, cultural and religious sites. Book your Bible Land Tour with us today!
Israel & Jordan Bible Land Tours
Book your Israel & Jordan Bible Land Tour. Explore the roots of your faith and embark on an inspirational journey that will strengthen your faith. From the archaeological city of Petra to Western Wall, experience a spiritual journey of a lifetime!
Greece & Turkey Bible Land Tours
Discover our Greece & Turkey Bible Land Tour that offer a unique experience that will bring the Bible to life. You will walk through the lands of the Churches of Revelation and the footsteps of the Apostle Paul. Experience Greece and Turkey history, culture and learn more about early Christianity.
Christian Heritage Trail
Are you interested in learning about the history of Christianity in Singapore? Come join us on our Christian Heritage Trail around the historical Bras Basah-Bugis and Civic District precinct! Suitable for all ages, the trail will be conducted in English.
Vietnam Bible Mission Trip 2020
Ho Chi Minh, 22-26 May 2020
Come join us in our short-term mission programme to Ho Chi Minh where you can make a huge impact in the lives of the people there.
Cambodia Bible Mission Trip 2020
Phnom Penh, 10-14 Dec 2020
Home to Angkor Wat and other beautiful landmarks, we will be forming a team to Phnom Penh to serve the needs of the people of Cambodia. Come join us on this mission exposure trip to bless the local communities.
Click Here for more information.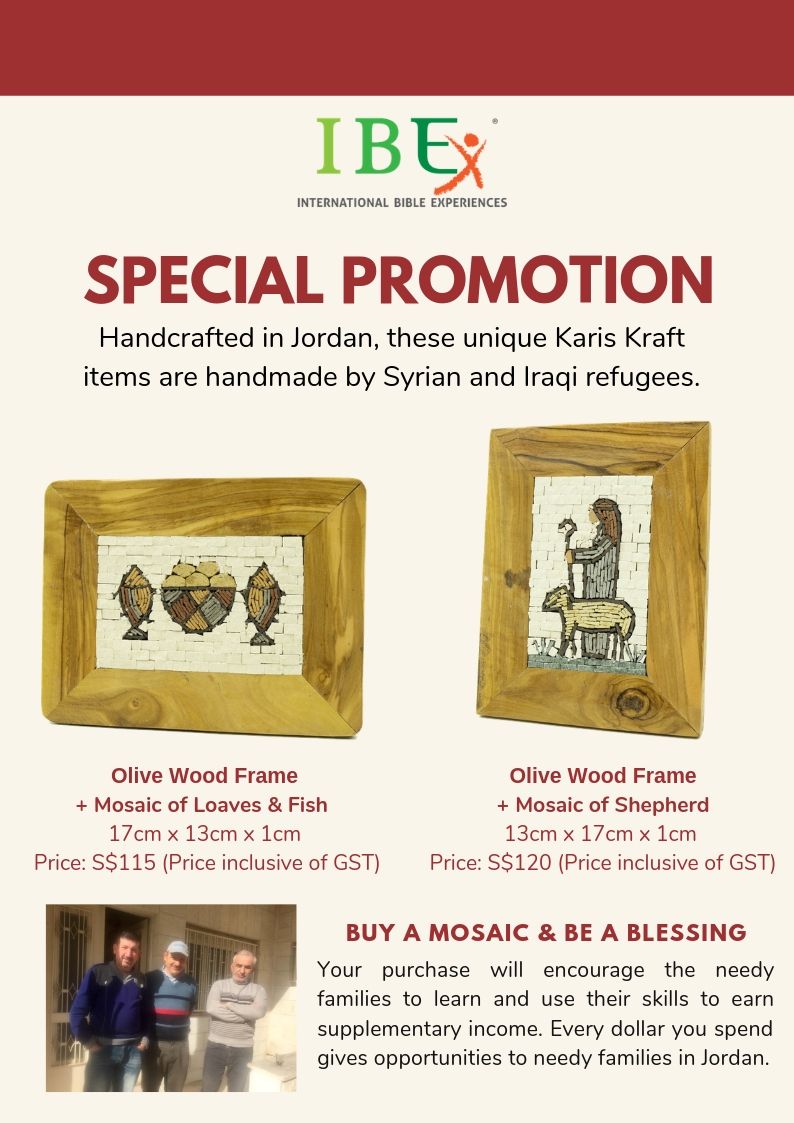 Buy a Mosaic and be a Blessing
Handcrafted in Jordan, these unique Karis Kraft items are handmade by Syrian and Iraqi refugee. Your purchase will encourage the needy families to learn and use their skills to earn supplementary income.
Email us at info@ibex.sg if you will like to purchase.
Articles and Testimonies
Our Bible Land Tour & Bible Mission Trip participants share with us their stories and experiences during their trips.
If you have a testimony that you will like to share with us so that others can be encouraged, email us at info@ibex.sg.
Media
Here are some awesome destination clips. Be Wowed!
Please click to watch.
Here are some of the wonderful photos taken by our tour participants during their Bible Land Tours. Be Inspired!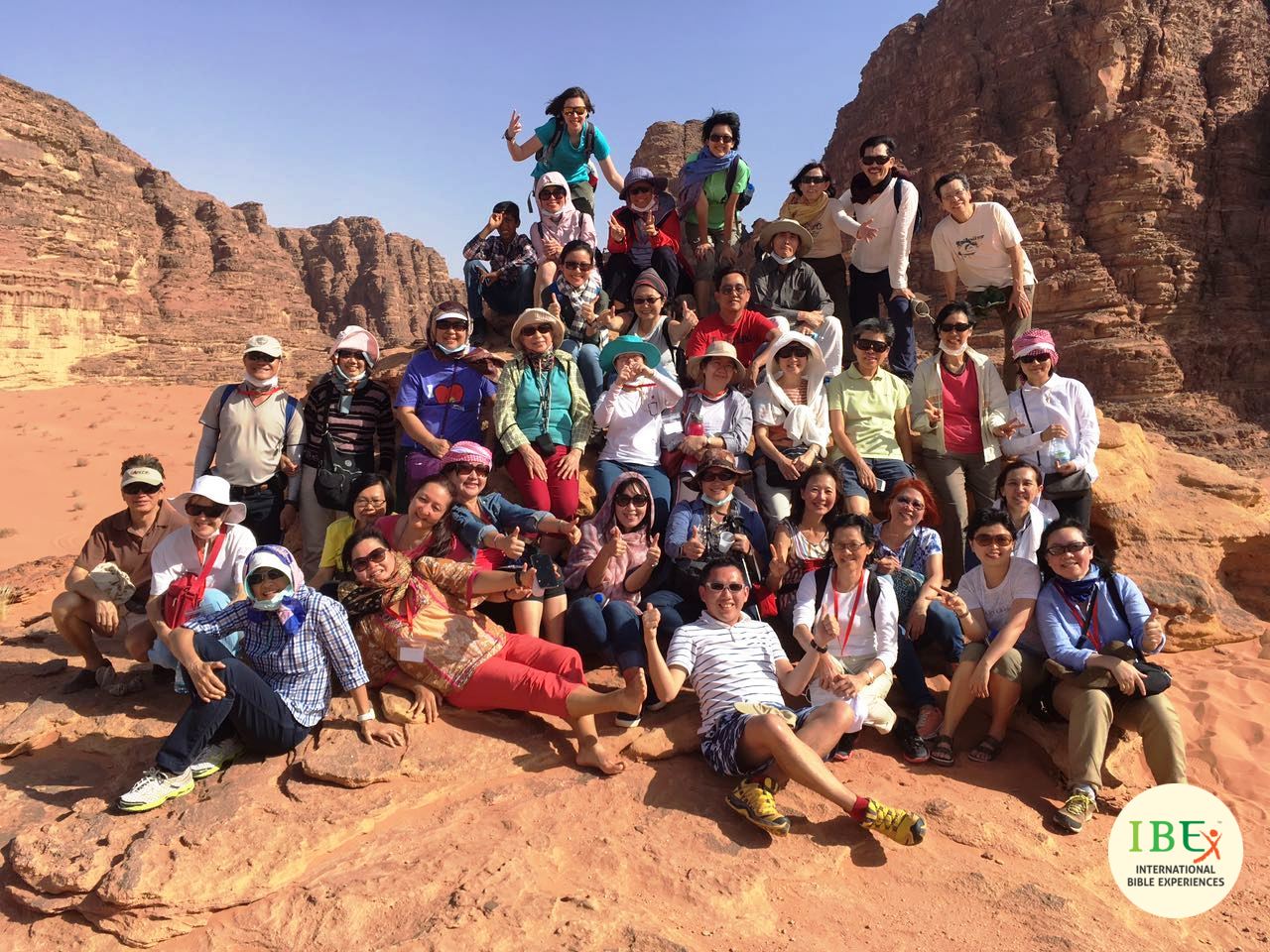 Wadi Rum
Photo Credit: Dr Calvin Chong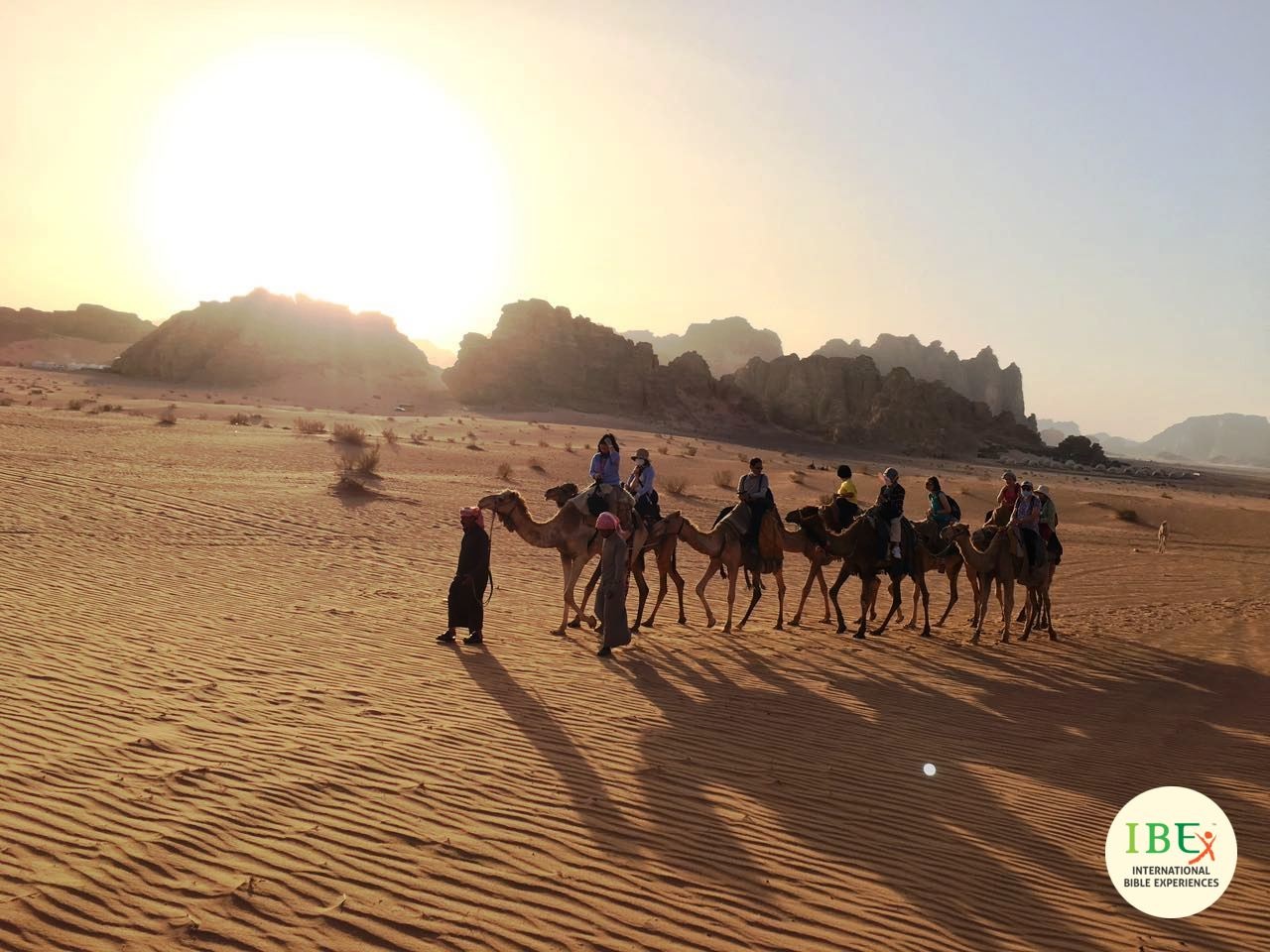 Wadi Rum
Photo Credit: Wendy Tan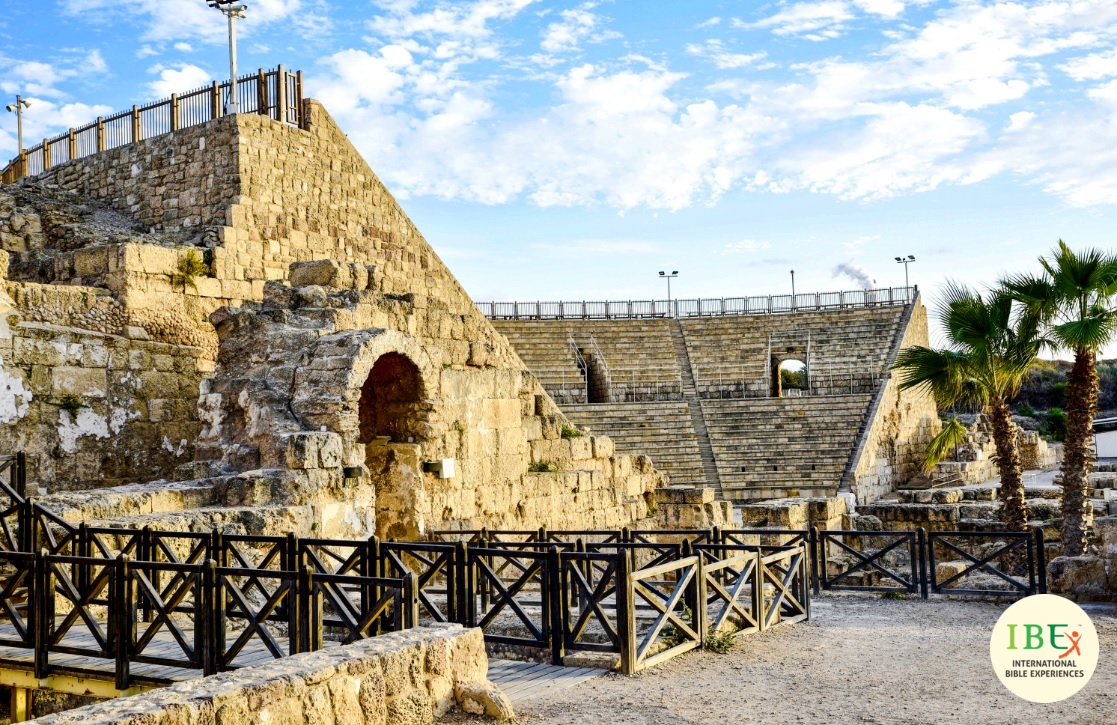 Caesarea Maritima
Photo Credit: Daw Ching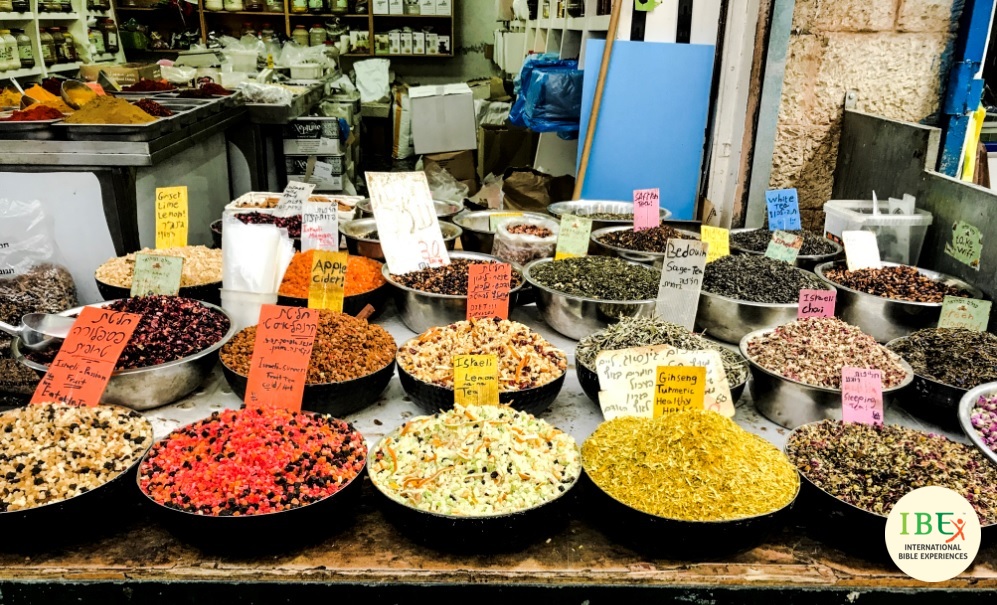 Mahane Yehuda Market
Photo Credit: Daw Ching
Travel Services 
International travel requires careful planning, even for seasoned travelers.
Here are some travel tools and tips to help you better plan your trip.
Contact Us
@Armenian (Main Office): 7 Armenian Street, Bible House,  #04-02, Singapore 179932
(Our Tours & Marketing department is temporally located at Level 1, Bible House behind the Bible Resource Centre)
@Orchard: 14 Scotts Road, Far East Plaza, #01-83, Singapore 228213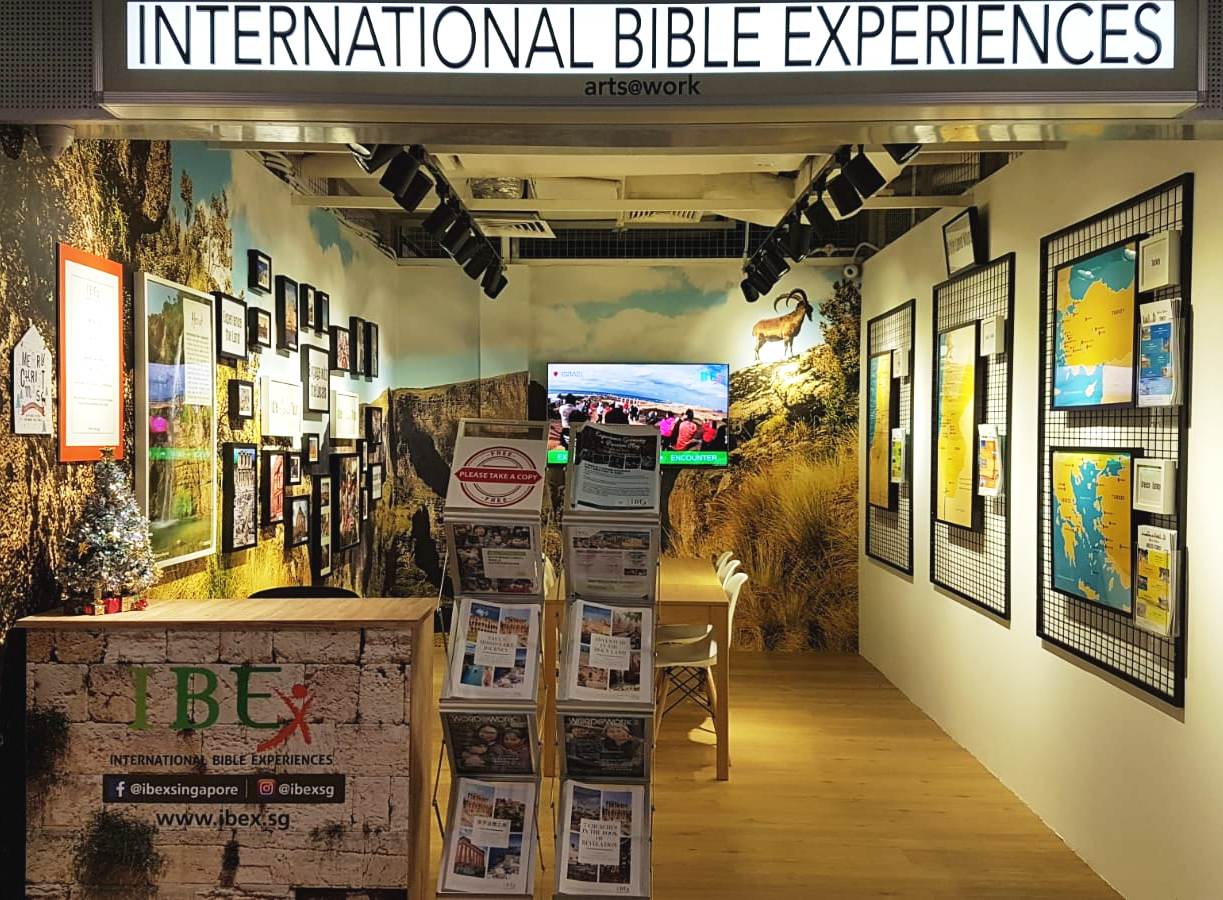 Tel: (65) 6304 3762  Whatsapp: (65) 8424 7072  Email: info@ibex.sg (TA02822)
www.ibex.sg
Note: All Bible Land Tours and Bible Mission Trips enquiries and payments can only be attended to and collected @Armenian (Main Office).
[instagram-feed width=500px padding=0]
Private Policy
This privacy policy sets out how International Bible Experiences collects, uses, discloses, transfers and stores your Personal Information.
---