"Let us then with confidence draw near to the throne of grace, that we may receive mercy and find grace to help in time of need." —Hebrews 4:16
The concept of God's grace—unmerited favour shown to a people so unworthy—is woven throughout the entirety of Scripture. 2 Timothy 1:9 says, "He has saved us and called us to a holy life—not because of anything we have done but because of his own purpose and grace. This grace was given to us in Christ Jesus before the beginning of time." God's grace is the foundation upon which the Gospel message is built.
As God's glory is seen in His grace and compassion, we work to reveal His glory by extending the same to others in need. Over the years, we are blessed to give to where it is much needed. May it be through Scripture or holistic missions, The Bible Society of Singapore hopes to support our sister Bible Societies and the evangelical communities in their initiatives to exemplify grace by equipping or giving help to disadvantaged communities of all nations.
Bringing Aid and Comfort to Turkey and Syria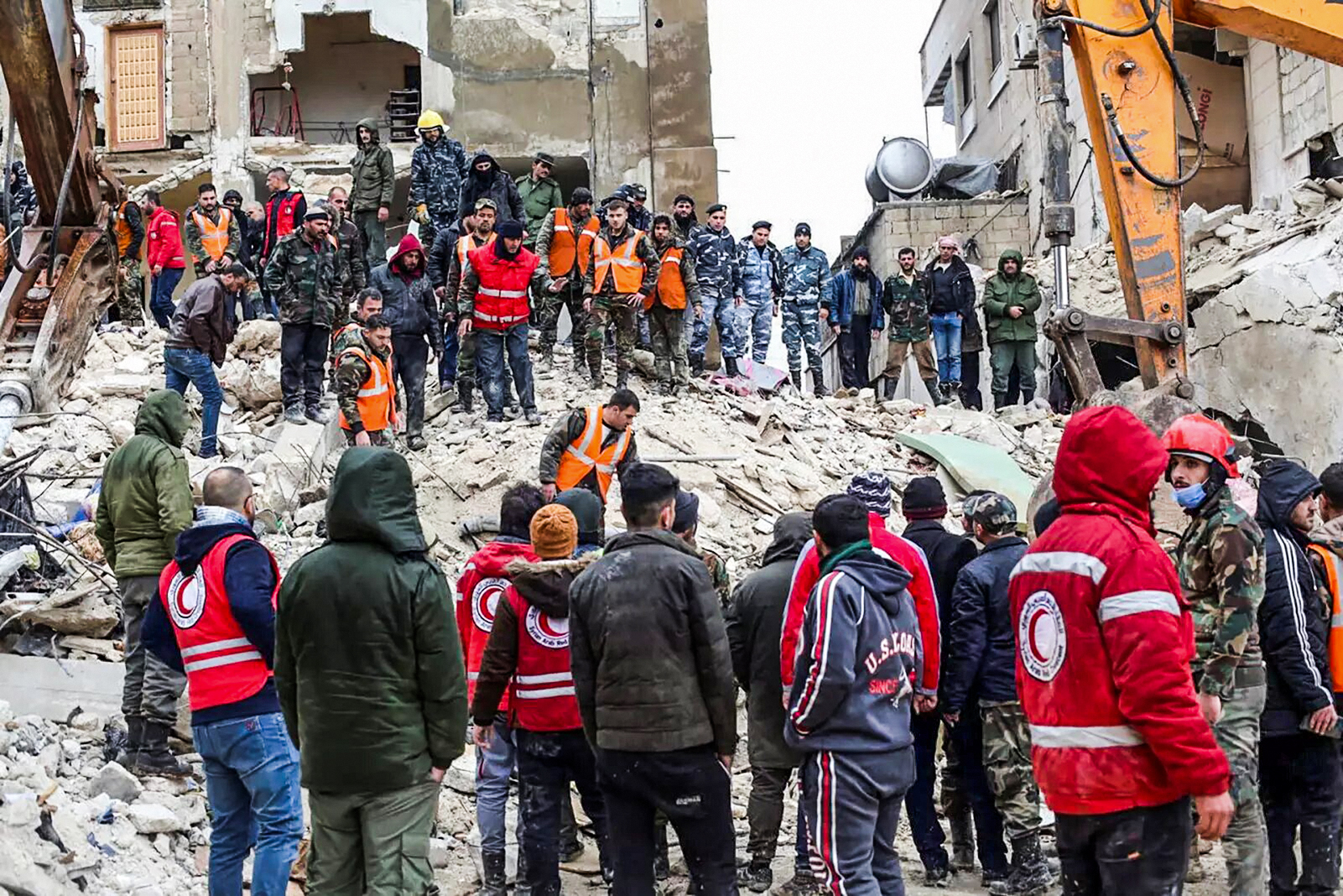 With the permit (Permit Number 0013/2023) that the Bible Society obtained from the Commissioner of Charities (COC) for fundraising, we have collectively raised more than S$300,000 to help the homeless and comfort the bereaved in Turkey and Syria. About 1,000 afflicted families were given tangible encouragement amidst this unspeakable tragedy.
The deadly earthquake that struck parts of Turkey and Syria left a trail of widespread devastation in its wake. Millions of people in these countries had their homes and livelihoods destroyed and were left displaced in extreme freezing temperatures. In Syria, especially, the impact was devastating in areas that already hosted a high number of vulnerable families from the civil war.
Tamar Karasu, General Secretary of the Bible Society in Turkey, said: "We seek to respond to urgent needs (material, emotional and mental), which can bring comfort and hope in this dark period. We believe that Scriptures can be an imperishable consolation. In collaboration with local churches and the Christian communities, quick interventions are made for emergency matters."
Working closely with the Bible Society in Turkey and World Evangelical Alliance (WEA), the funds have been utilised for life-saving aid such as tents, medication, blankets, food and water, and clothing. Your help and prayers have encouraged those still suffering from the aftereffects of the shock. We thank you for your generous contributions that have brought comfort and helped alleviate the pains and suffering of the people of Turkey and Syria. Yet, the afflicted need our continued support in this important work of bringing God's Word to them and bringing hope and transformation into their lives.
Sending Relief to Vulnerable Families in Cambodia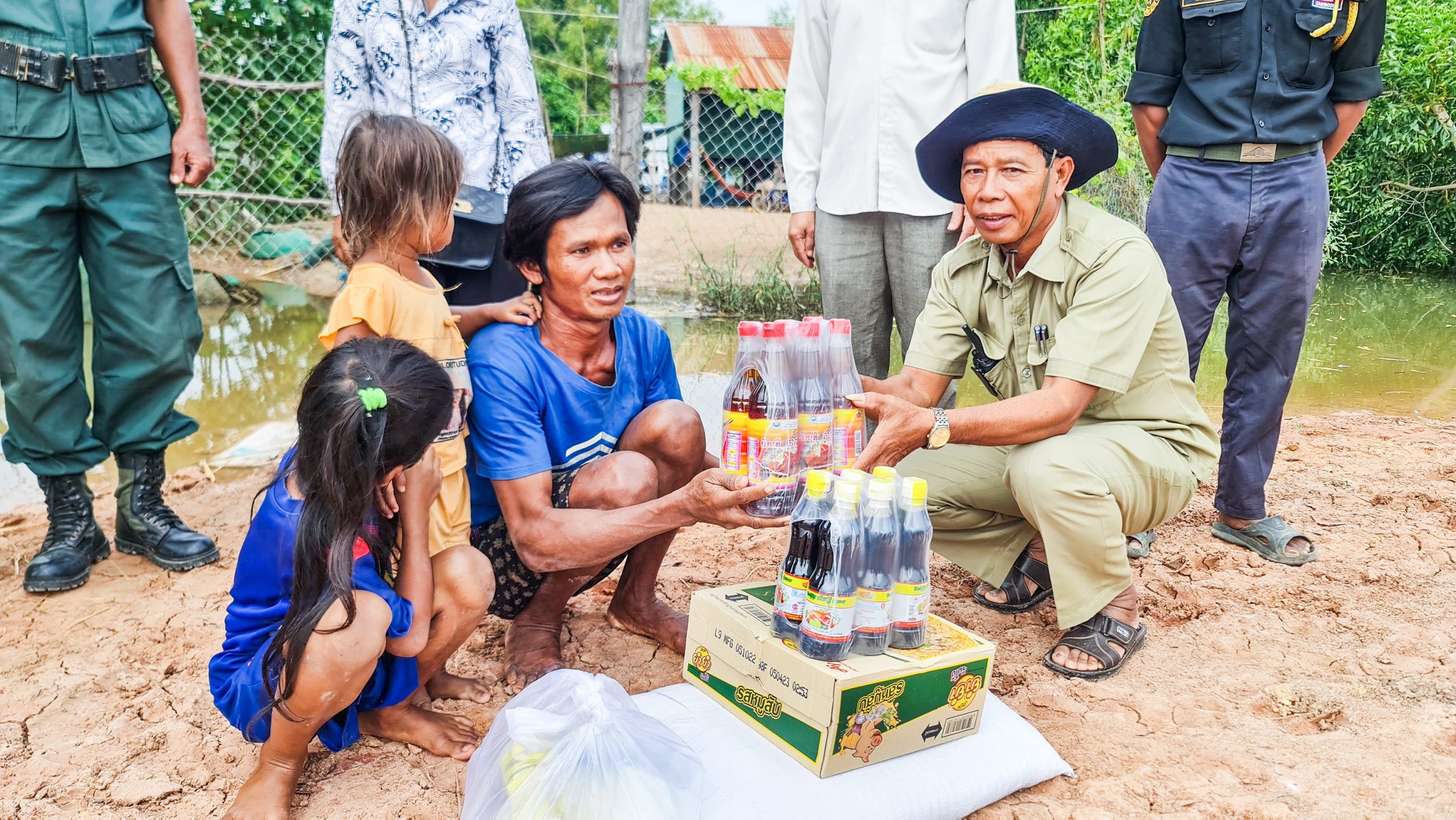 56-year-old Hoeun Thuch shared, "While helping to care for my three grandchildren, I remain at home and work. I've been a resident of Prek Khsev village for 30 years, and I lived close to the river's mouth. The land at the river's mouth gradually collapsed until my house fell into the river due to the high level of flooding. Now that the house is destroyed and there is nowhere to stay, I'm really depressed."
Unseasonably heavy rain caused flooding in the lowlands of Kandal province, particularly for those living close to the canals in Roka Kpos commune's Prek Thi village in provincial town Takhmao, which is just outside of Phnom Penh, Cambodia.
According to estimates, 130 canal-side households in Prek Thi village and Prek Khsev Village, Kandal province, were forced to leave after the banks of the Stung Prek Tnaot River collapsed due to flash floods on January 17. Most of the families impacted by this flood and whose homes have collapsed find shelter on the opposite side of the road or close to where they live.
In order to help some of the most vulnerable families affected by the floods, SowCare Cambodia—the sister organisation of SowCare Singapore (a community service arm of the Bible Society)—collaborated with pastors to provide suffering families with emergency relief food supplies, consisting of milk, noodles, canned food, and cooking condiments. They also worked with the local pastor in providing bicycles to poor children in Kampong Thom province.
I work every day to support myself on a daily basis. I'm grateful to receive this relief package. We are so grateful that you helped us and other families during this time of need and difficulties," Hoeun Thuch continues. Want to contribute to the Global Bible Mission? Scan the QR code to donate or visit donorbox.org/bicentennial.
Without your help, the Bible Mission would not have an impact or influence on the community. The Bible Society continues to provide support to our neighbouring countries in their humanitarian efforts, as they touch hearts and change lives with their acts of grace.
Blessed to be a Blessing
Hebrews 13:16 says, "Do not neglect to do good and to share what you have, for such sacrifices are pleasing to God." As we remember God's saving grace offered to us, let us also not forget to extend the same to the destitute around the world. We invite you to partner with us so that we can reach more countries in need of the Word and of practical help.
---