The Apostle Paul had three major missionary journeys recorded in the Bible. He travelled on foot, on boat, and was even shipwrecked. Yet he was never deterred from visiting the churches and teaching the Christians about the Word of God. His last voyage was to Rome, where he appealed his case to Emperor Nero. Today, retrace his journey in modern-day Greece and Turkey with us!
Check Out These Biblical Sites!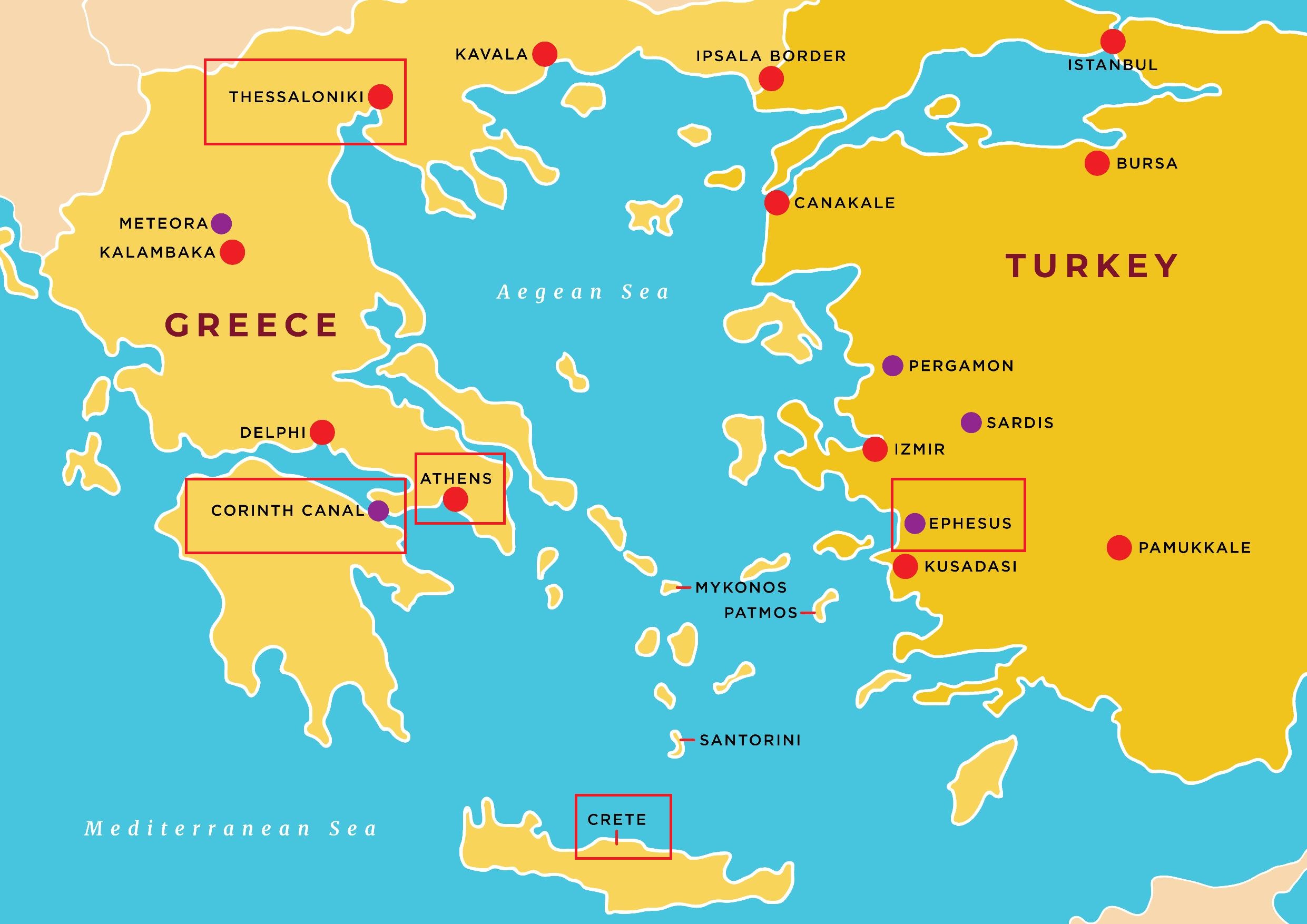 Thessaloniki
On his second missionary journey, the Apostle Paul came to Thessalonica from Philippi with Silas and Timothy (Acts 17). He started the church there and wrote two letters to the Thessalonians, encouraging them to keep the faith and have hope in the return of Jesus Christ.
Visit the Church of St Demetrios, who was the city's patron saint in the fifth century AD. This used to be one of the largest church buildings in Greece until it was destroyed by a fire in 1917.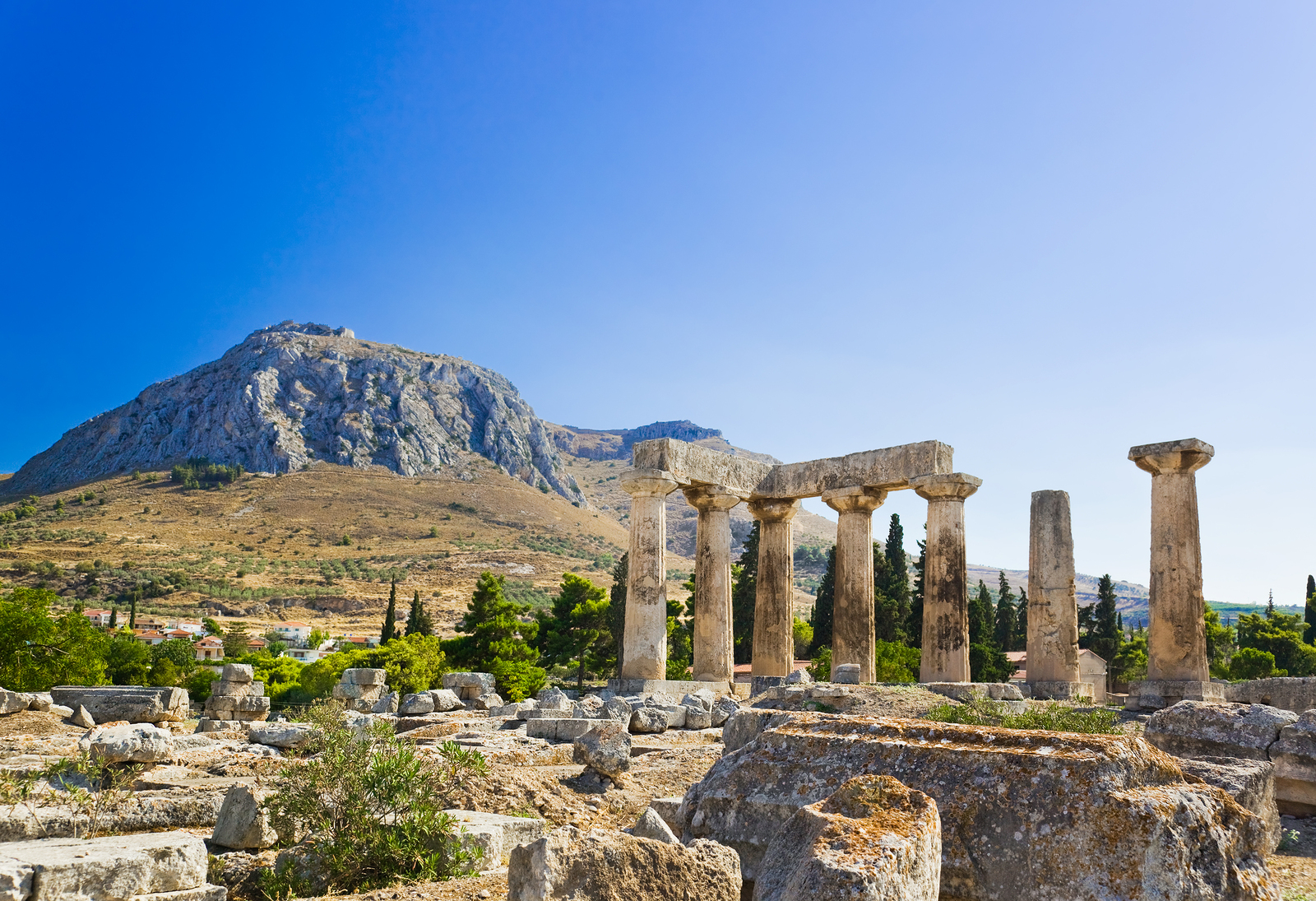 Corinth
The Apostle Paul went to the synagogue in Corinth every Sabbath, where he persuaded both Jews and Greeks. While he was living in Corinth, he was a tentmaker together with Aquila and Priscilla (Acts 18).
Admire the architecture of the remains of the Temple of Apollo, one of the remaining early Doric buildings left in the Greek world.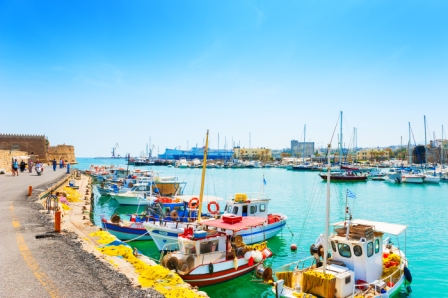 Crete
This is the largest island in Crete. On his voyage to Rome, Apostle Paul's ship was shipwreaked. They attempted to port at Crete to spend the winter, but were stopped by strong winds (Acts 27).
Explore Heraklion, Crete's administrative capital, and discover the Minoan civilisation, who were the ancient settlers on the island.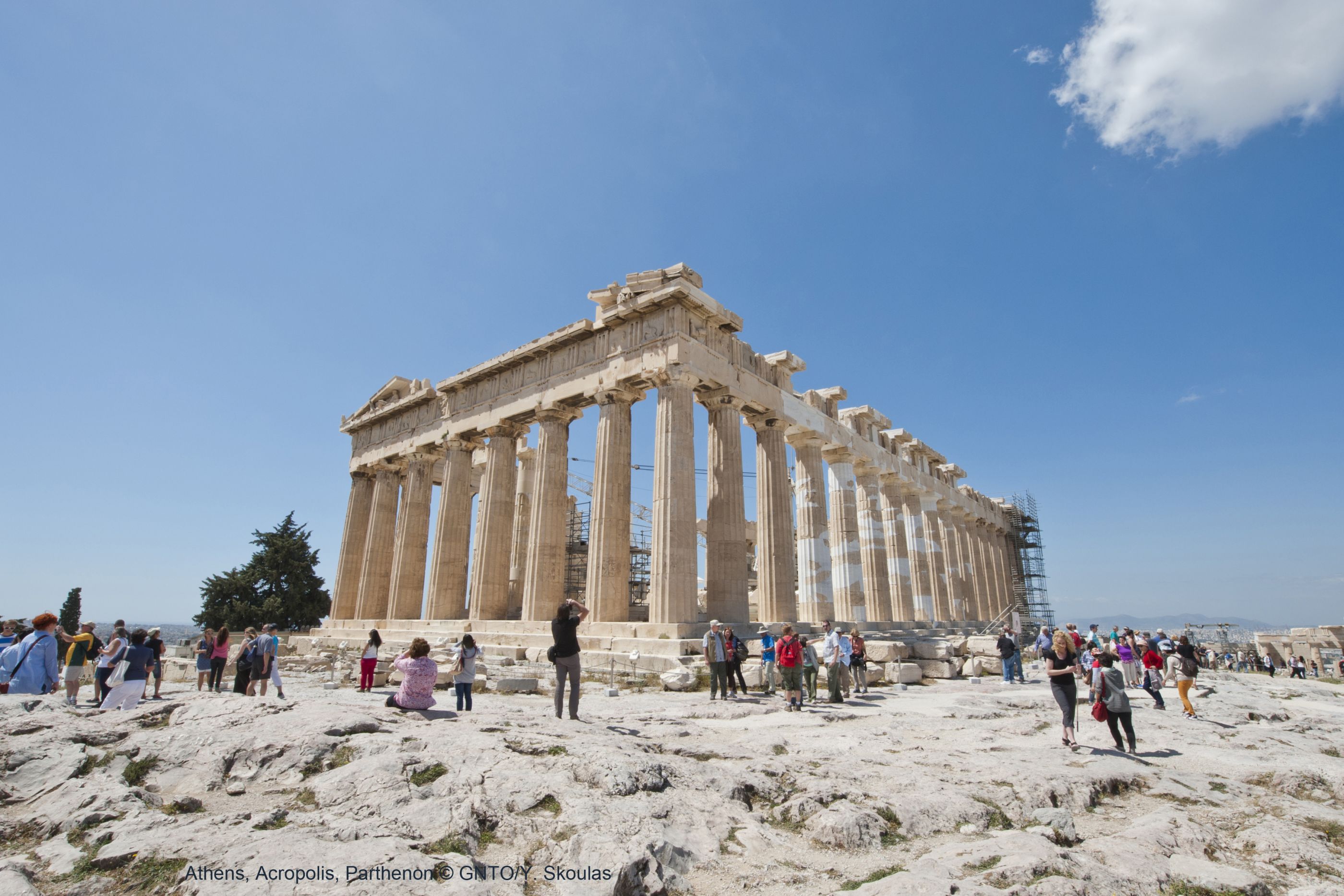 Athens
In Athens, the Apostle Paul delivered a speech at the famous Areopagus, the high court of the city (Acts 17: 16-34).
Visit the Acropolis, the city's ancient citadel, and see the famous Parthenon and the temple of Athena.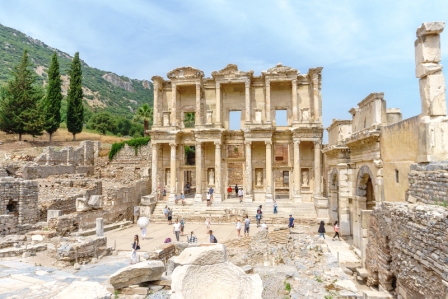 Ephesus
The Apostle Paul wrote a letter to the Christians in Ephesus to encourage them to keep the church in unity and be imitators of Christ.
Explore the ancient streets and see famous monuments, such as the Temple of Hadrian, the Library of Celsus, the Agora, and the remains of an ancient Roman harbour.
---