On Thursday, 16 March, 88 participants from 50 churches came to the Bible House to join us for Apologetics for the Goodbye Generation, a special meeting for parents and ministry leaders to discuss how apologetics can be used to minister to the next generation.
Dr Craig Hazen and Dr Clay Jones, who are professors from the Christian apologetics faculty at Biola University, shared perspectives on engaging the 'Twitter generation' and on dealing with post-modern worldviews. The two discussed how churches can better engage the next generation by incorporating creative approaches to apologetics into their ministries, such as the use of media and art. They also explained how post-modernism as a worldview does not stand up to critical enquiry.
Ps Marianne Wong, Young Adult and Youth Pastor at Mount Carmel Bible-Presbyterian Church, was the moderator for the extensive Q&A discussion that followed. Sharing from a pastoral perspective, she encouraged parents and ministry leaders to adopt a more holistic view of ministry and relational care, even if a child or youth may be disagreeable and antagonistic towards the faith at some point.
Dr Craig Hazen is the founder and director of the M.A. Program in Christian Apologetics at Biola University and editor of the philosophy journal, Philosophia Christi. He is also the author of the monograph The Village Enlightenment in America, the acclaimed apologetics novel Five Sacred Crossings, and numerous of articles and chapters in various books and journals. He is a recipient of the Fischer Award, the highest faculty honour at Biola, and has lectured across North America and Europe on key apologetics topics.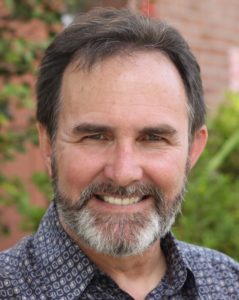 Dr Clay Jones holds a Doctor of Ministry degree from Trinity Evangelical Divinity School and is an Associate Professor in the M.A. Program in Christian Apologetics at Biola University. Formerly, Clay hosted Contend for Truth, a nationally syndicated call-in, talk-radio programme, was the CEO of Simon Greenleaf University (now Trinity Law and Graduate Schools), and was on the pastoral staff of two large churches. Clay is a contributing writer for the Christian Research Journal and specialises in issues related to why God allows evil.
Discussion Moderator: Ps Marianne Wong
Marianne Wong is passionate about ministering to young people and helping them develop authentic relationships as a remedy to the loneliness of our modern age. She has been serving as a youth and young adults pastor at Mt Carmel Bible-Presbyterian Church for the past 3 years, but has pastored young people for much longer. She earned a MDiv at Singapore Bible College, winning the G.D. James Award Preaching Award as well as the Wu Chu Huei Merit Award. 
---