This article was originally posted in our September 2021 Word@Work.
"Even though I walk through the valley of the shadow of death, I will fear no evil, for you are with me; your rod and your staff, they comfort me." —Psalm 23:4
In Psalm 23, David tells us how he faced the darkest valleys, despite feeling overwhelmed, frightened and powerless. It wasn't because of his physical strength, popularity or quick wits. David could walk even the darkest valley because he knew that God was with him. God is a loving shepherd who provides lush green grass, sparkling waters and right paths for his flock. He is like the most gracious host who saves us a place at the table, anoints our heads like honoured guests and pours out wine of celebration to overflowing. David could face giants, enemies, wilderness and sin because God was with him.
In the midst of this pandemic which has claimed so many lives and is continuing to do so, we are invited towards greater trust in God. Psalm 23 provides us with comfort and confidence as we sail through the ocean of ambiguity and uncertainty, not knowing what the future holds. It is this Word of Hope that The Bible Society of Singapore aims to help our sister Bible Societies bring to its communities in need.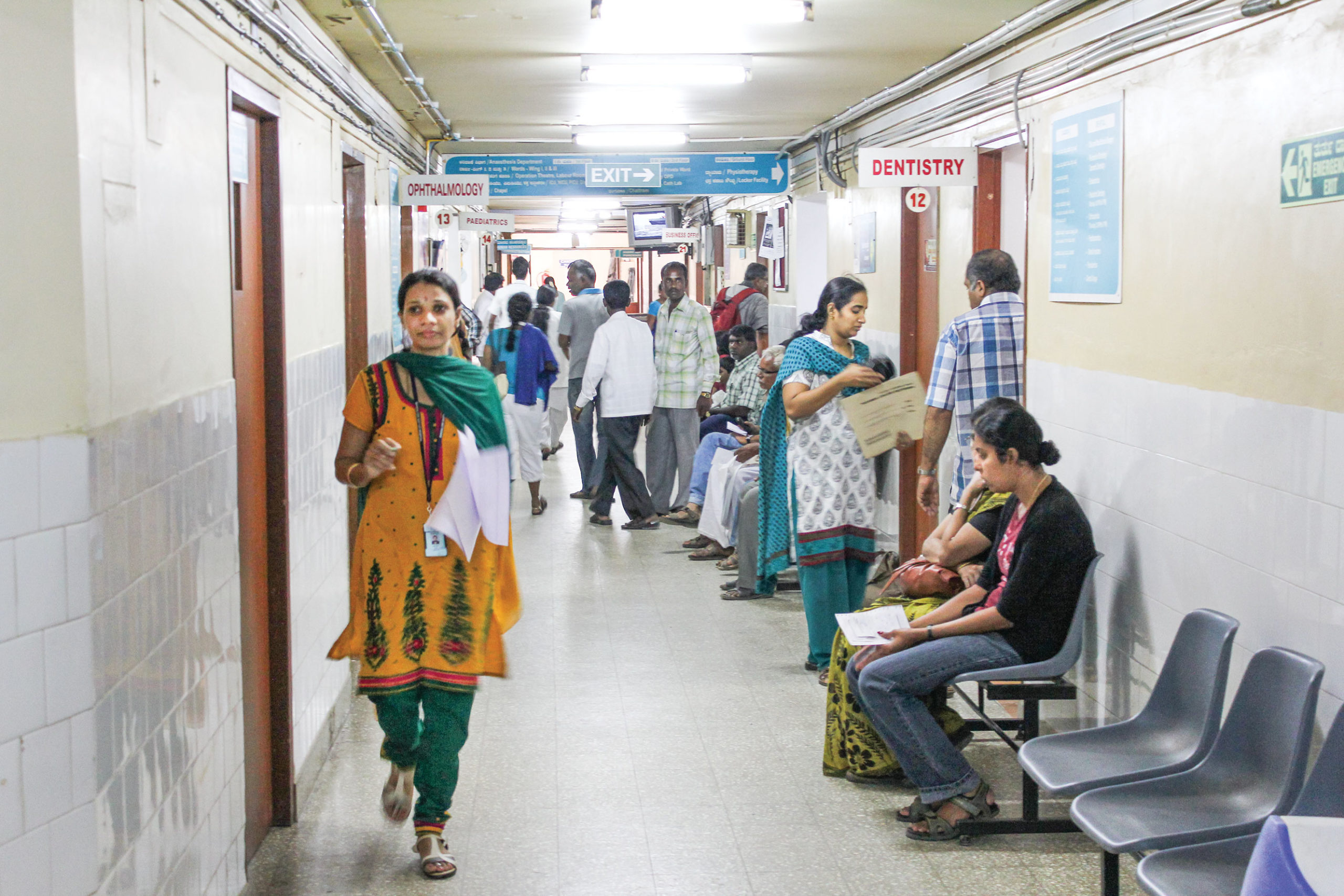 India's Struggle in the Pandemic
A deadly second wave of coronavirus infections is devastating India, leaving millions of people infected and putting stress on the country's already overtaxed healthcare system.
Fear has gripped people and many have been traumatised. Besides the passing away of relatives and friends, there is also insufficient medical infrastructure available for immediate treatment. Overwhelmed by new cases, Indian hospitals cannot cope with the demand, and patients in many cities have been abandoned to die. It is a daily sight to see people running from hospital to hospital in search of a bed with oxygen and ventilator support. The crumbling healthcare system has led to heartbreaking scenes of dead bodies lined up for cremation due to the lack of crematoriums and burial grounds.
"At this juncture, statistics of the victims of COVID-19 will not have much meaning as they constantly change at an alarming rate. No one can ignore the pain that humanity and all nations are going through. The loss of lives is beyond what we could imagine," says Dr Hrangthan Chhungi, Director of Church Relations & Resource Mobilisation at The Bible Society of India (BSI).
With the nation swamped by more than 32.5 million cases of COVID-19, the chance of being infected within Bangalore—a city of 12.7 million—is 40 per cent, according to a local news source. Doctors in a government hospital in Bangalore report having only one bed available to every 30 sick patients needing it, and only two doctors to care for 170 patients. Close to half a million people have died from COVID-19 in India by end of August, according to the Institute for Health Metrics and Evaluation.
Receiving news on a daily basis of loved ones, colleagues and church leaders passing away and several more being infected with COVID-19 has left the staff at BSI in utter devastation. So far, 12 of their colleagues or parents have lost their lives to the virus.
In Indian culture, people who are infected with COVID-19 are stigmatised and will be intentionally shunned even after recovery. As a result, most people who are infected choose to keep their illness secret for fear of being outcast, thus perpetuating the spread of the virus.
"In view of the stigmatisation, words of comfort in the form of tracts and booklets, New Testaments or entire Bibles, along with groceries, vegetables and some form of financial assistance to meet the medical treatment expenses will be helpful. The treatment has become very expensive, and our staff and others find it difficult to meet [the cost]," shares M. Mani Chacko, General Secretary of BSI.
However, continuing the Bible mission in India amidst the pandemic has proved to be a challenge. "Our income has been drastically low ever since the pandemic began, as there are no voluntary contributions, no Scripture sales, and no Bible Sundays, since almost all churches are closed due to the pandemic. We are struggling to make ends meet. All our staff—almost 325 of them—solely depend on the salaries they get from BSI. So, we are really trying our best to at least pay their salaries on time," says M. Mani Chacko.
Looking to God
What then can be our strength at this point? When we are constantly threatened by disappointment and trial, we can remember God's promise of perfect peace. Our strength and shelter can be found in God, as we allow Him who calms the seas to be the pilot of our lives.
It is easy to feel that we are now indeed walking through the "darkest valley" and that there is no end in sight. But, in our walk with God, we are invited towards greater trust—and in the process, experience more hope, peace, and beauty in the midst of suffering.
Standing with India
In Singapore, we are blessed with a government that ensures the healthcare system's preparedness in handling a pandemic outbreak and the overall containment of the spread of the virus. As we reap the benefits of a leadership that keeps its watchful eyes on the virus' spread in our nation, we must not forget the millions of people around the world who go through immense grief and pain.
It is the goal of The Bible Society of Singapore to work hand-in-hand with our sister Bible Societies as they help the lonely in their suffering by sharing the Word of Hope and show care to the hopeless in this crisis.
Proverbs 11:25 tells us that "Whoever brings blessing will be enriched, and one who waters will himself be watered." Keeping at our mission to make the Word of God known to all people, we endeavour to continue being a vessel of blessing to the nations. We would like to invite you to partner with us so that we can reach more countries in need of the Word and of practical help.
Want to contribute to the Global Bible Mission? Click here to donate today.
---