This article was originally posted in our March 2021 Word@Work.
While 2020 was the year that saw COVID-19 ravage countries and economies all around the world,  2021 promises to hold some hope as some nations are slowly emerging from the crisis. In the midst of this transition, The Bible Society of Singapore (BSS) remains steadfast in its mission to make the Word of God known to all peoples, especially in these uncertain times. Having been in existence for more than 183 years now, BSS has never ceased to serve churches and communities around the world, as the Beacon of Light pointing others to Christ.
Strengthening Mental Wellness
As the world adapts to the "new normal", the Gospel remains ever so relevant as a powerful story of redemption and hope. This is much needed—the lockdowns all over the world have put the spotlight on mental health issues as people find themselves struggling with the effects of confinement and isolation. A survey of 1,000 people in Singapore by Ipsos between April and May 2020 found that one in four respondents said they were not in good mental health. Similarly, an online poll by mental health charity Silver Ribbon found that a quarter of the 577 participants had experienced "more than usual" anxiety and feelings of low moods.
Now, more than ever, is the pressing time to make God's Word more available, accessible and credible to all peoples. This is why BSS has worked with various partners, such as Care Corner Singapore, Caring for Life, Trauma Healing Institute and Lutheran Community Care Services, to roll out Bible-based mental wellness programmes to help the local community become more resilient. Since December 2020, the Sower Institute for Biblical Discipleship (SIBD)—a Ministry of BSS—and Caring for Life have been jointly holding a LIFE Training workshop twice a month to help participants identify potential suicide cases, and introduce them to the basic principles of suicide identification and prevention.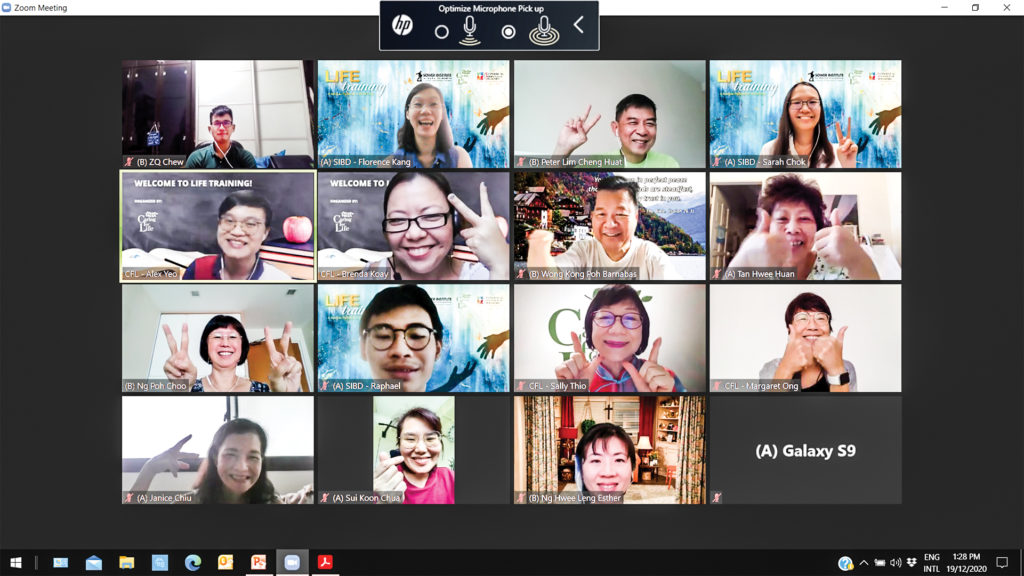 Mental wellness also has to do with Trauma Healing, which is a ministry that BSS has been helming since 2014, with professional trainers from the USA and local facilitators. In order to amplify our Trauma Healing efforts, SIBD and the Trauma Healing Institute organised a Trauma Healing Initial Equipping workshop which combined proven mental health practices with the wisdom of the Bible to bring restoration and hope to the broken-hearted. SIBD also partnered Care Corner Singapore to organise a series of talks on mental wellness, titled Empowerment for Effective Self-Care. More information on these events can be found on page 28.
To continue efforts to make the Word of God accessible to all peoples, in 2021, SIBD will organise more Bible Literacy Programmes in more languages and for targetted age groups. BSS Chinese Ministry will also expand its reach by working with regional partners in 18 countries and territories in East Asia, South East Asia, the Pacific, and even in North America. It will reach out to the larger Chinese-speaking communities and bridge the gap by offering more Bible-based courses and resources to build up the Body of Christ.
Sowing Care for the Needy
Aside from strengthening our mental wellbeing, God has also called us to serve the physical needs of our fellow brothers and sisters. The Bible urges us to "share (our) bread with the hungry and bring the homeless poor into (our houses)" (Isaiah 58:7a). It is with this missional call in mind that SowCare—the social service arm of BSS—continues to partner the Alliance of Guest Workers Outreach (AGWO)—a movement of Hope Initiative Alliance—to reach out to needy communities, such as the guest workers. On 17 December 2020, SowCare and its pool of volunteers were actively involved in an International Migrants Day cum Christmas Celebration that launched a nine-day long celebration for more than 10,000 workers across 75 factory-converted dormitories (FCDs). A special festive meal was served to 600 guest workers from one of the FCDs on 17 December. (More information on this initiative can be found on page 18.)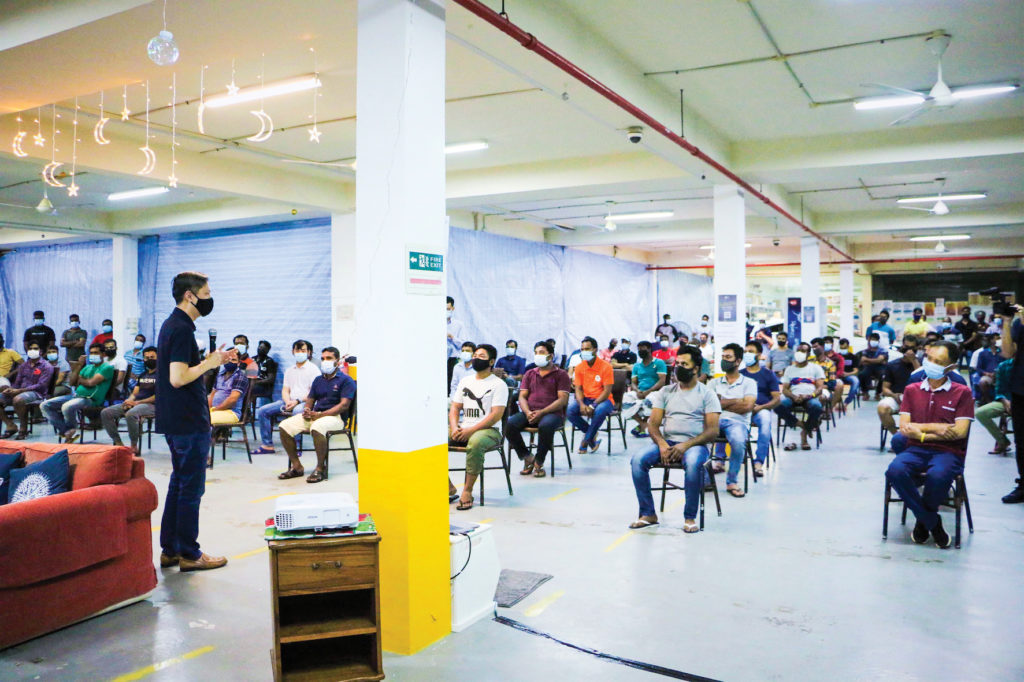 Beyond celebrating festive occasions with the guest workers, SowCare is also focused on improving their mental wellness by teaming up with partners to provide suicide prevention support, counselling, recreation activities and befriending services.
Another vulnerable group that SowCare has been blessed to help is the homeless. On 19 December 2020, SowCare hosted a Christmas celebration for 14 rough sleepers at the Safe Sound Sleeping Places (S3P) at the Bible House (S3P is a community initiative to provide temporary shelter for rough sleepers, set up in partnership with the Ministry for Social and Family Development (MSF)). SowCare supports S3P@Bible House, which currently houses 10 homeless individuals. The programme included a lunch and dinner for the homeless individuals, a bazaar and an opportunity for them to receive gifts for themselves and their loved ones. SowCare also distributed 500 care packs to homeless individuals in celebration of Christmas. Aside from S3P, SowCare also supports The Innkeeper's Project, in partnership with New Hope Community Services and Singapore Kindness Movement, that aims to provide holistic care for 165 homeless individuals housed temporarily in HDB estates.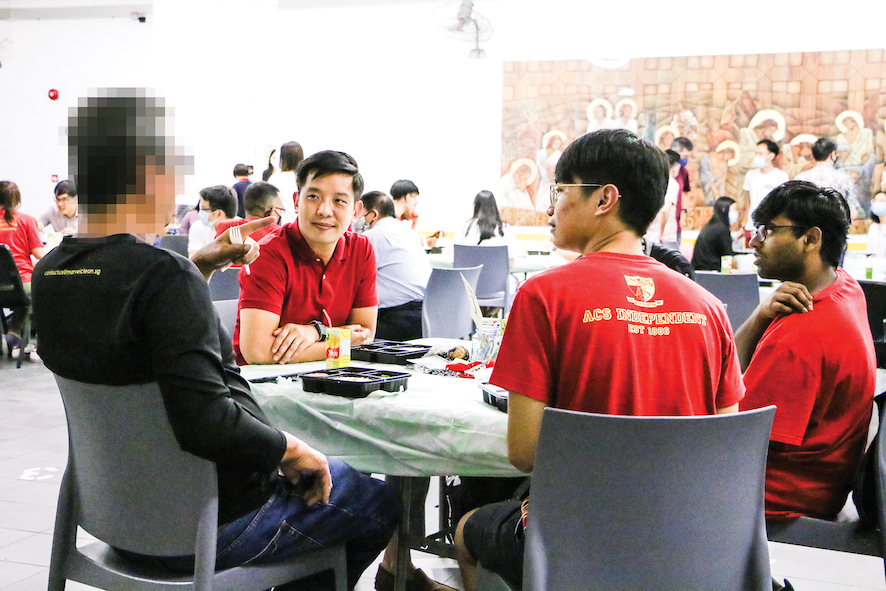 Also, SowCare aims to work and partner with more churches to impact the community by doing good together with them. (More information on SowCare's activities can be found on page 20.)
Wielding the Word
With the Lent season upon us, Sower Publishing Centre—also a ministry of BSS—has produced a 2021 Lent Devotional, themed From Fear to Faith, commissioned by the National Council of Churches of Singapore and into its 16th year running. Visit bible.org.sg/lent to get an e-copy of the Lent Devotional 2021.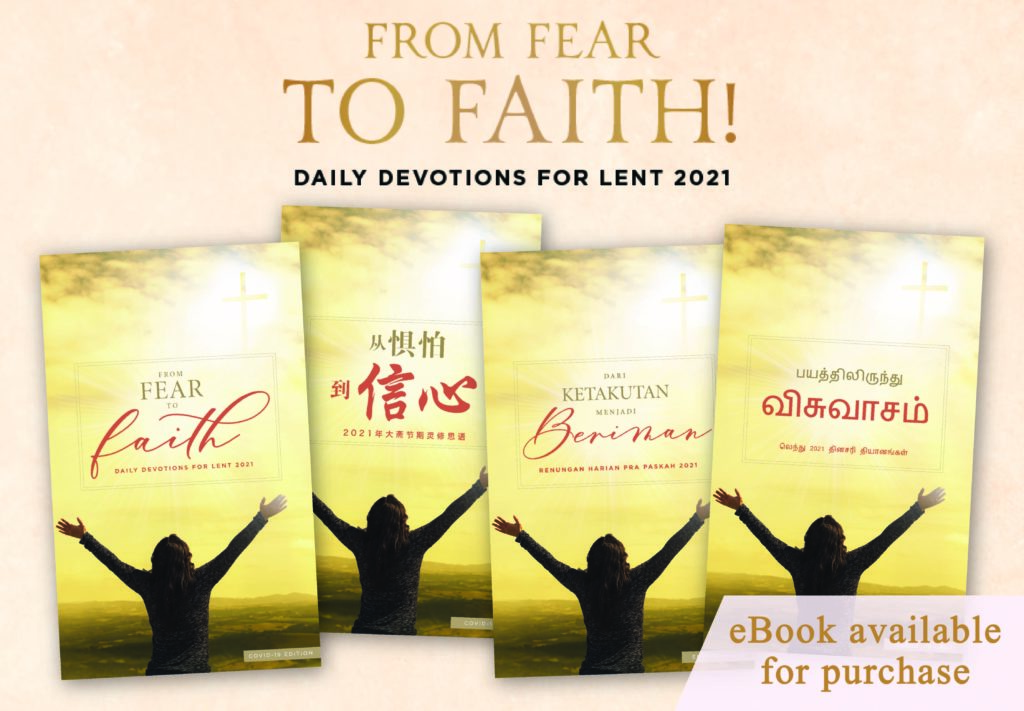 Sower Publishing Centre will also continue to render more services and digitalisation efforts to make Scriptural resources more available online and on various digital platforms.
In May, BSS will also be organising the annual DECLARE event—a 72-hour long national Bible reading event—typically held in conjunction with the Feast of Pentecost, where believers come together to read the Bible aloud in different languages.
More Partnerships and Initiatives Looking Ahead
Moving forward, BSS will continue to assist churches in digitalising their services through SowerCommuniTech—our offering of digitalisation and media services to meet the future needs of the Christian community. Watch out for more BSS digitalisation projects underway that aim to provide holistic services for the churches and community—fulfilling our core purpose in making God's Word more relevant in this digital era.
In the midst of this Lent season, let us not forget to be the love of Christ in tangible form to the people around us. May we embody the sacrificial love of Christ to help rebuild lives in need of His transforming power and resilience that comes from an unwavering faith in Him.
---