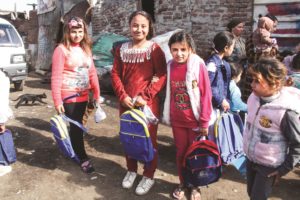 This article was originally posted in our March 2020 Word@Work.
Feature Article: Aiding and Advocating for Communities in Need
"By this we know love, that he laid down his life for us, and we ought to lay down our lives for the brothers. But if anyone has the world's goods and sees his brother in need, yet closes his heart against him, how does God's love abide in him? Little children, let us not love in word or talk but in deed and in truth."
— 1 John 3:16-18
As a missions organisation that has dedicated itself to making the Word of God known to all peoples, The Bible Society of Singapore (BSS) has striven to be a beacon of light to the nations by bringing the Word of God to those in need. Through the sharing of the living Word, we hope to shed light on the transformative power of God's Word and bring a glimmer of hope to the vulnerable and marginalised.
---
Providing Aid to Alleviate Poverty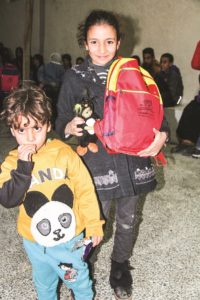 With the aim of loving and serving communities in need, BSS has expanded its overseas holistic missions to include meeting the material and physical needs of the poor. In 2019, BSS worked closely with the Bible Society of Egypt and donated USD$15,000 towards a Christmas Distribution project for 20,000 poor children. The children received backpacks filled with Scripture material, games, a towel and a stationery kit—to encourage them to engage with the Word of God, and build them up in their faith. BSS also coordinated a mission trip to Qionghai City in Hainan, China last year. A donation of USD$26,000 was made to help with the construction of a local church as well as provide education bursaries for the village children. (Read more about BSS' overseas holistic mission work on pages 10-12.)
"We have been called to heal wounds, to unite what has fallen apart, and to bring home those who have lost their way."
—St Francis of Assisi
Locally, BSS has kickstarted initiatives to render aid to the vulnerable and marginalised in Singapore. One of these initiatives is SowCare—a charity arm of BSS that aims to care for the often-neglected facets of society, and create public awareness about their daily challenges and how to meet their needs. In 2019, SowCare partnered with the Alliance of Guest Workers Outreach (AGWO) with the aim to provide holistic care for the guest workers in Singapore. On 8 and 15 December, SowCare hosted two Feasts of Appreciation for guest workers in the construction industry and Foreign Domestic Workers (FDWs). This year, SowCare aims to also look into caring for the homeless in Singapore. Apart from providing these individuals in need with daily necessities, SowCare will also be looking into the possibility of building a shelter for the homeless. (More information about SowCare's initiatives can be found on pages 22-24.)
---
Beyond Physical Poverty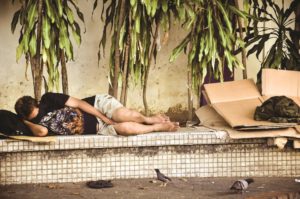 "There's two kinds of poverty. We have the poverty of material; … where the people are hungry for a loaf of bread—real hunger. But there is a much deeper, much greater hunger; and that is the hunger for love."
—Mother Theresa
Although meeting the immediate needs of these impoverished communities would help alleviate some of their suffering, the essence of the Gospel encourages us to not only give what we have, but also to reveal God's heart for His beloved children. This is why BSS strives to go a step further in sowing care for the poor and needy by presenting them with the everlasting and enduring hope that Jesus has promised; for it is only by bringing them back to our Provider that we may live eternal life free of suffering.
For BSS, presenting the hope of the Gospel takes place in many forms. In 2020, BSS also hopes to connect with at-risk individuals, whose emotional needs may not have been met, and require mental wellness facilities and resources. In view of the current COVID-19 situation, SowCare, Hope Initiative Alliance and other partner organisations are also working towards distributing masks and other essentials for this vulnerable community. As we work to create more platforms to build meaningful relationships with these at-risk individuals, we invite you to pray for opportunities to reveal God's enriching love to those who have yet to experience it.
Continuing with our work in sharing God's love with the guest workers, BSS will be distributing about $17,000 worth of Scripture materials to the guest worker community this year. It is our hope that the provision of the Word of God will remind these guest workers—who may be susceptible to feelings of loneliness and isolation from being in a foreign country—that they may find comfort in knowing that the God of peace is with them.
Beyond blessing communities with His Word, BSS has also been actively working with our partners to meet the needs of the churches and faith communities that have been affected by the COVID-19 outbreak through the provision of useful resources and supplies. (More information about this initiative can be found on page 38.) In this season of Lent, as we reflect on the suffering of Jesus, may we also be encouraged to remember the suffering of those among us, and be moved to take the first step in reaching out to them in love.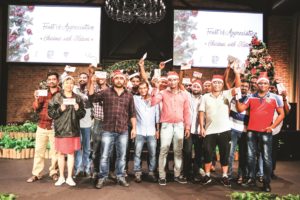 ---