As an international and inter-confessional missions organisation that is dedicated to serving the Church and the Christian community, The Bible Society of Singapore has collated a list of practical and Scriptural resources in light of the COVID-19 virus.
Services provided by The Bible Society of Singapore
Some of the resources to assist churches which have been affected by the heightened preventive measures as a result of DORSCON orange, include:
⠀
---
About the COVID-19 Virus:
How to protect yourself:
More about the COVID-19 virus:
Click here to visit the Official World Health Organisation (WHO) website for more information.
---
Infographics
(Source: Gov.sg)
---
Tips, health advisory
COVID-19 was inserted into the Infectious Diseases Act with effect from Wednesday, 29 Jan 2020. Under Section 21A of the Infectious Diseases Act, if a person has reason to suspect he/she may be carrying COVID-19, it is an offence for him/her to be present in public places
The Bible Society of Singapore recommends all individuals from churches take reference from quarantine measures and health advisories that the Government has issued.
LATEST UPDATE (*2 Aug): Resumption of more religious activities in Phase 2
Issued on 18 Jun 2020 | Updated as of 2 Aug 2020: This advisory has been updated to reflect the easing of restrictions on weddings and wakes/funerals as announced by the Ministry of Health on 30 Jul 2020.

On 15 Jun 2020, the Multi-Ministry Taskforce announced that Phase Two will commence after 18 Jun 2020 2359hrs.
This advisory provides guidance to religious organisations (ROs) on the gradual resumption of more activities in places of worship during Phase Two.
MCCY COVDI-19 Advisory for Religious Organisations
Gradual resumption of religious activities (2 Aug 2020)
See the full details on the official MCCY website
---
Pray with us
As our nation battles the COVID-19 virus, let us come together to stand in the gap for the ones who are fighting on the frontlines, the ones who are most vulnerable in this season, our loved ones, and countries that may be more affected than we are. 
Let us pray
A prayer of strength and protection over:
Frontline Fighters (I.e. Medical workers, paramedics, immigration staff, cleaners, researchers and Ministry of Health)
Vulnerable communities (I.e. The homeless, guest workers, the poor and needy, the elderly and young children)
You are my hiding place; you will protect me from trouble and surround me with songs of deliverance.
Psalm 32:7-8
A prayer for wisdom and guidance for:
National authorities and International governments
First of all, then, I urge that supplications, prayers, intercessions, and thanksgivings be made for all people, for kings and all who are in high positions, that we may lead a peaceful and quiet life, godly and dignified in every way.
Timothy 2:1-2
A prayer of healing over the sick:
The current cases in Singapore

Cases in the International community, particularly in Wuhan 
Then they cried to the LORD in their trouble, and he saved them from their distress. He sent out his word and healed them; he rescued them from the grave.
Psalm 107: 19-20
A prayer of favour and peace to be over our nation:
Physical health 

Economic outlook 
God is our refuge and strength, an ever-present help in trouble. Therefore we will not fear, though the earth give way and the mountains fall into the heart of the sea, though its waters roar and foam and the mountains quake with their surging.
Psalm 46:1-3
---
Encouragement Cards and Tracts
The Bible Society of Singapore has also designed encouragement cards and tracts that individuals can distribute to frontliners and those who have been affected by the COVID-19 virus. All encouragement cards will include a text box for individuals to pen a personalised note of appreciation and/or prayer.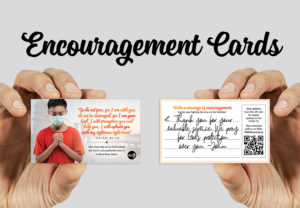 Individuals/churches/organisations can place their orders here.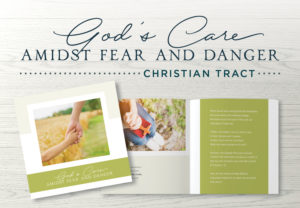 Download the tracts here.
Cards and tracts will be made available for collection at 7 Armenian St, Bible House (#04-01). 
---