Intro to Biblical Hebrew Course Details
The 10-week Tuesday night sessions taught by Dr Mary Tay seek to introduce students to the basic building blocks of the Hebrew language (signs, sounds, words, and grammar) so as to begin to be able to read the Bible, pray and worship in Hebrew. This non-examinable programme is conducted in a tutorial setting and therefore the class size is limited to 25 students. A Certificate of Completion will be issued with a minimum of 80% attendance achieved.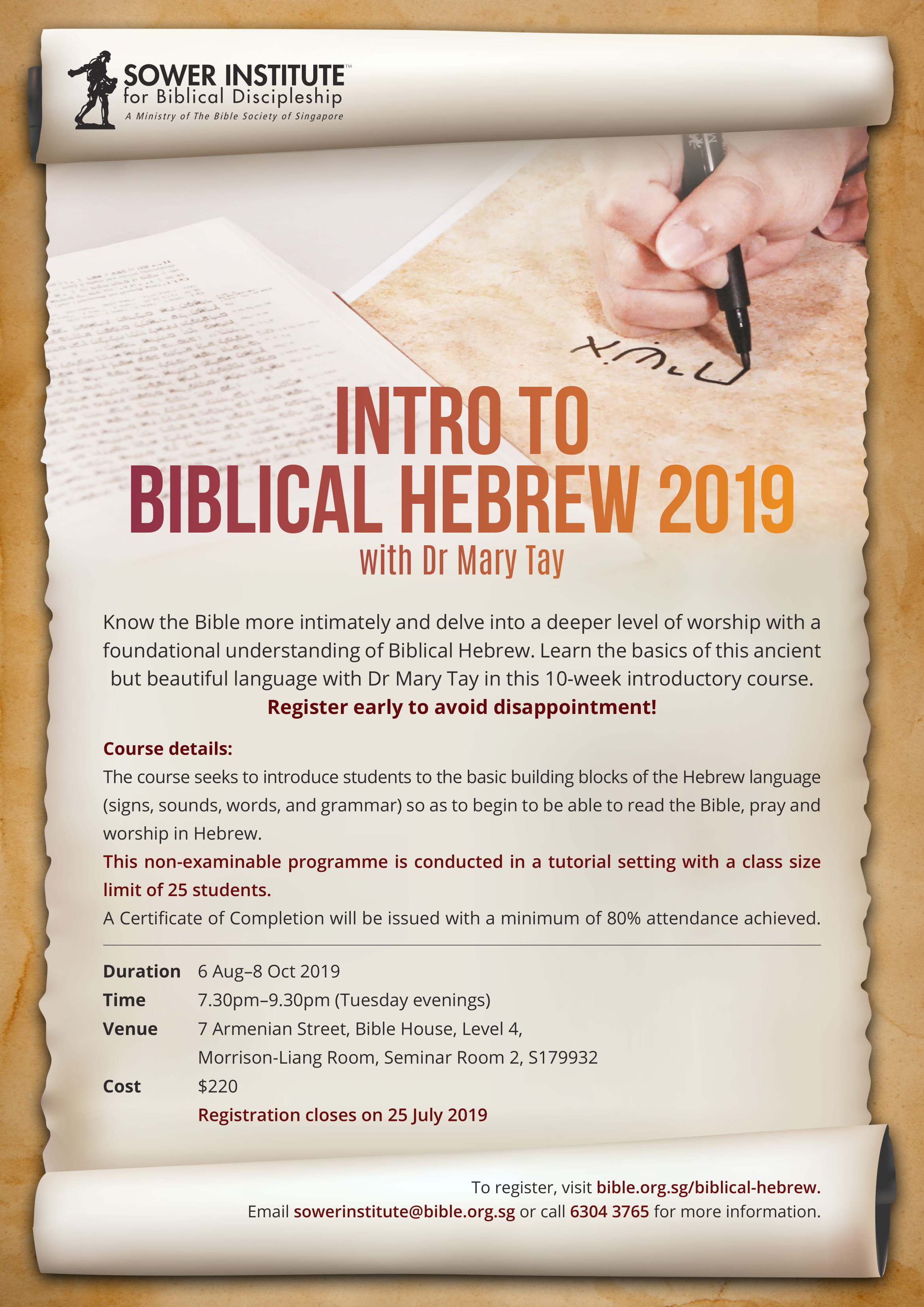 Registration for this event is presently closed due to overwhelming respond.
Thank you for your interest.
---