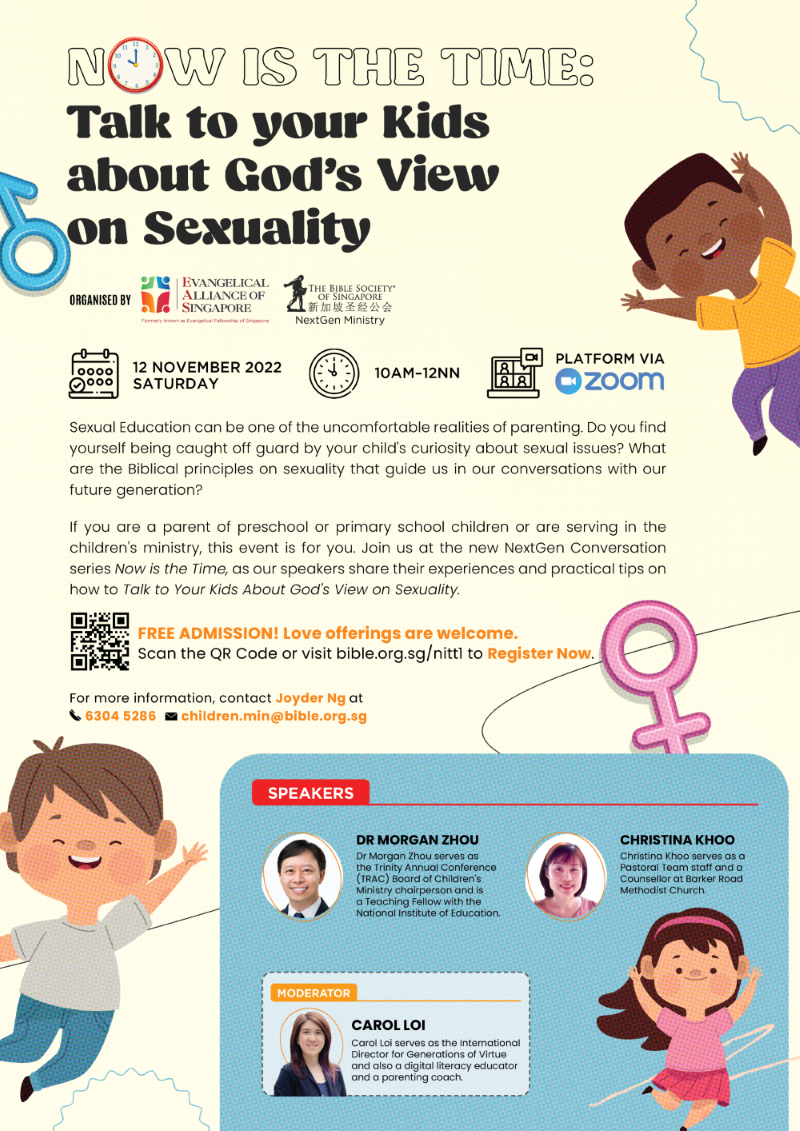 Sexual Education can be one of the uncomfortable realities  of parenting. Do you find yourself being caught off guard by your child's curiosity about sexual issues? What are the Biblical principles on sexuality that guide us in our conversations with our future generation?
If you are a parent of preschool or primary school children or are serving in the children's ministry, this event is for you. Join us at the NextGen Conversation series Now is the Time, as our speakers share their experiences and practical tips on how to Talk to your Kids About God's View on Sexuality.
FREE ADMISSION!
Date: 12 November 2022
Time: 10AM-12NN
Venue: Zoom
For more information, contact Joyder Ng at 63045286 or email children.min@bible.org.sg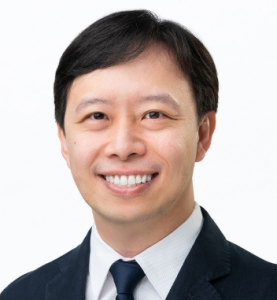 Dr Morgan Zhou
Serves as the Trinity Annual Conference (TRAC) Board of Children's Ministry chairperson and is a Teaching Fellow with the National Institute of Education.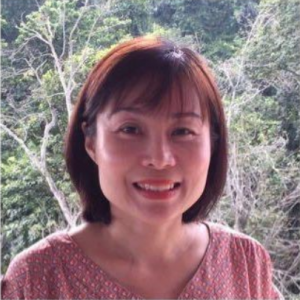 Christina Khoo
Serves as a Pastoral Team Staff and a Counsellor at Barker Road Methodist Church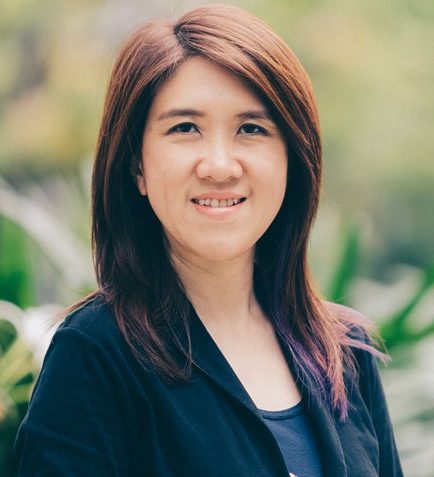 Moderator: Carol Loi
Serves as the International Director for Generations of Virtue and also a digital literacy educator and parenting coach.
---